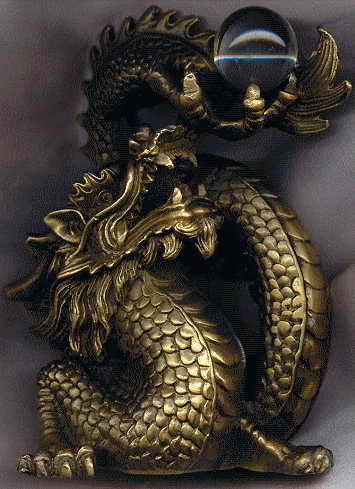 Nadine had never seen the dragon, but she had heard it. It lived down all the plugholes in the house, and down the lavatory. The pipes must be joined up in some way. It swam from one to the other, gurgling and laughing.
It lived by gargling dirty water. If you didn't jump out of the bath quickly, or hop off the throne fast, it gargled people. It was always cross in the bath. Nadine tried not to use too much soap. It must taste awful.
One day in winter the pipes froze and the dragon froze. It couldn't gargle any more. Then the pipes melted and the dragon fell through the ceiling. As he fell, Nadine saw him. He was a proper dragon-shape, but made of water.
When he hit the ground, he broke; then he was just a puddle. Some men came and put in new pipes and a new dragon. This one only lived down the pan. Perhaps the pipes weren't joined any more. Nadine peed in the bath.
Copyright © 1991 LS
THIS ITEM TO BE AUCTIONED IN My Ebay Shop IN OCTOBER 2003