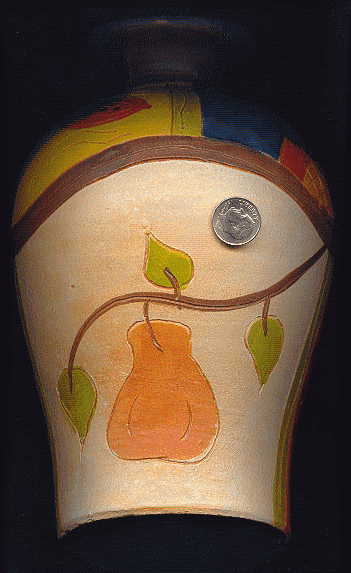 When potatoes bake in their skins in the oven, they smell of earth. When you go out of the bright kitchen into the damp, dark and fog of Firework Night, the earth smells you. It puts yellow leaves and moss behind your eyelids. Trees rattle in your ears, and your hands are silky like the sleeping earthworms. You face the bonfire, but your back is in the night.
In the bonfire, Marilyn saw the orange and red caverns glow and collapse under the battle of light-spears and sticks. Boys threw in their missiles: great, dark branches. They crashed into clouds of sparkles. Smoke, like a Chinese dragon, marched round her. It surrounded her, forgot her, and laughed back into the bonfire.
There were daisies in the sky. Up among the daisies flew Marilyn, carried on a cushion of light-petals. The petals popped and fizzed around her. Up came another daisy, and another, crackling out their metal rainbows. They were rounder, bigger, further up; pushing her until she could hardly see herself down there by the bonfire.
The stars burned their cold fire down on the hot sparks that came to meet them. Up here you couldn't smell the potatoes.

Copyright © 1991 LS
THIS ITEM TO BE AUCTIONED IN My Ebay Shop IN OCTOBER 2003